Celebrating Our 25th Anniversary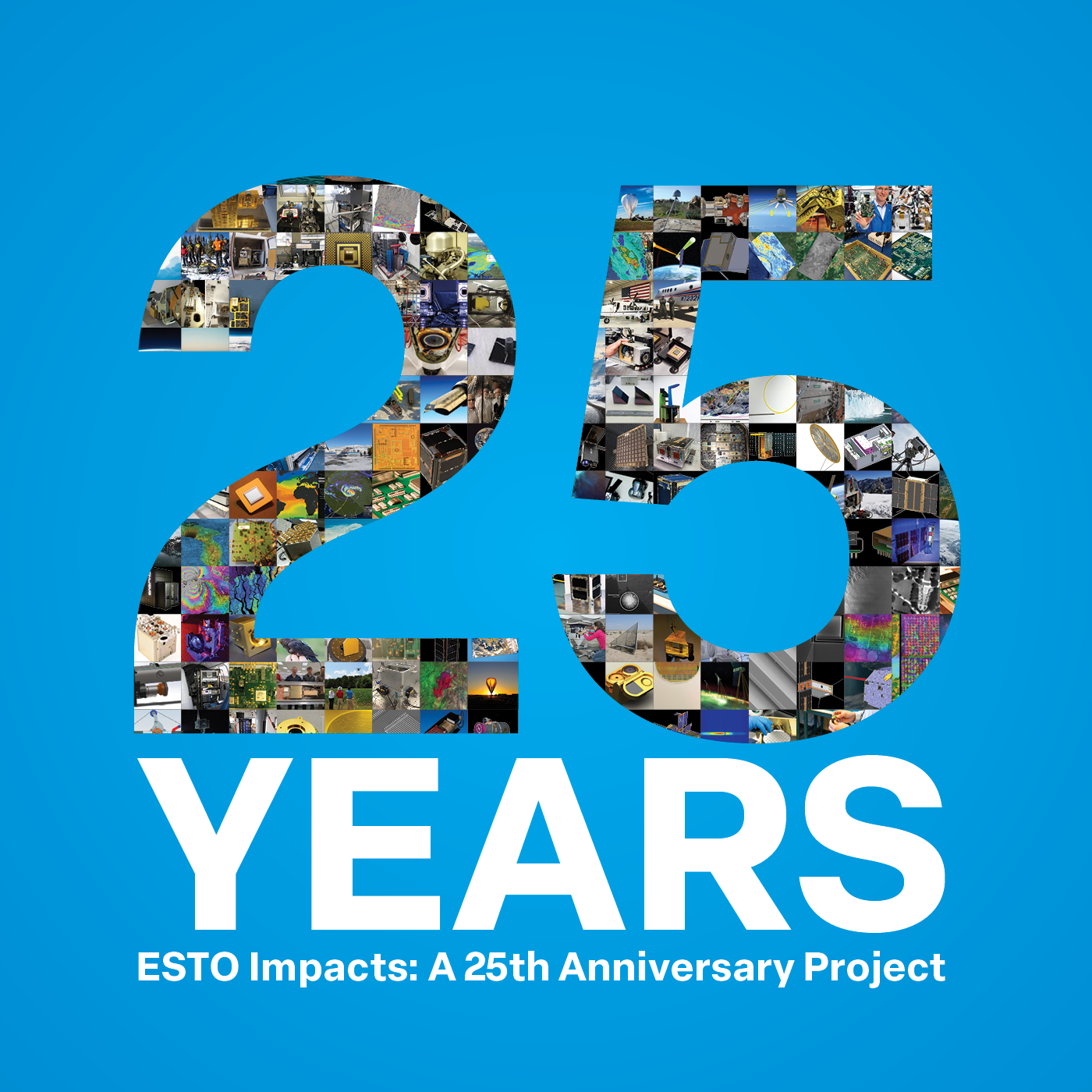 March 15, 2023, marks ESTO's 25th Anniversary. Over the next several months we'll highlight some of the more notable technology successes from the last quarter century. Learn more here: 25 Years of ESTO Impacts
Changing the way we observe Earth.
We understand that to develop breakthrough technologies, you need resources and funding for your project. We provide grants and support for cutting-edge sensors, information systems, and a variety of other projects to develop breakthrough technologies that can improve Earth observations. We believe that diverse ideas from engineers, scientists, and students nationwide will deepen our knowledge of Earth's systems and help guide decision makers. To date, we have invested in over 1,000 projects spanning a wide range of technologies at different stages of development.
Investment Areas
From initial concept design all the way to in-space validation, we work with researchers to build and test new ideas that advance Earth science. ESTO programs fund instruments, components, and information systems to make Earth science research easier, more efficient, more cost effective, and more robust.
Learn more about Project Types
A Transparent Process
Ideas are Submitted
ESTO releases periodic solicitations for cutting-edge Earth science technologies.
Proposals are Reviewed
ESTO uses a science-driven strategy and relies on peer review and competition to award the best cutting-edge technology projects.
Technologies are Advanced
ESTO works with scientists, engineers, and students to refine and validate their technologies.
Funding Process